Saturday, April 29, 2006
Day without Inmigrants
Este lunes 1ero de mayo se está organizando el Día sin Inmigrantes, lo que propone este movimiento es que ese día no se consuma o compre algún producto o visite algún negocio anglosajón. Esto busca mostrar el poder económico que tenemos los inmigrantes. El movimiento se crea como respuesta al proyecto de ley HR 4437 o Sensenbrenner-King, el mismo está siendo discutido en el Senado. El proyecto propone la construcción de un muro entre la frontera de México y Estados Unidos, criminalización de aproximadamente 12 millones de indocumentados y todo individuo u organización que los asista.
Este es mi tributo a todos esos inmigrantes que están levantadose para reclamar una reforma migratoria justa y humanitaria. Estas fotos las tomé durante la manifestación realizada en el Love Park, Philadelphia, PA.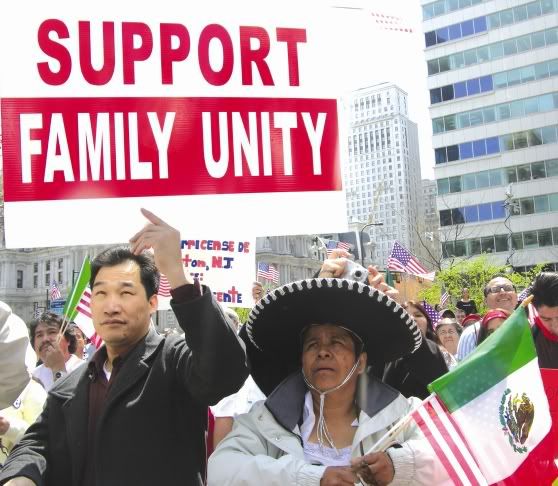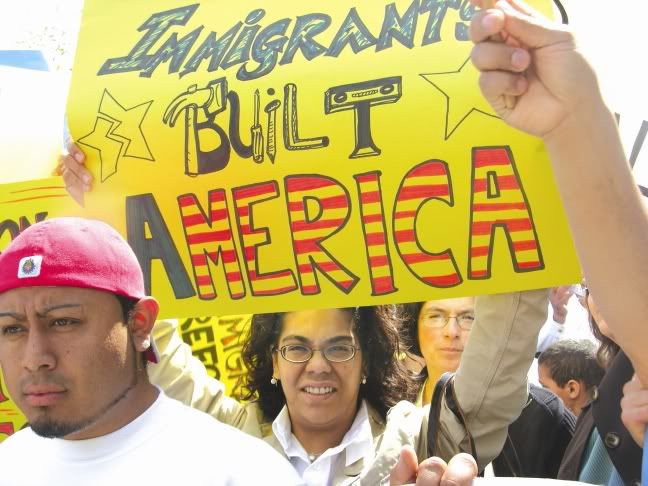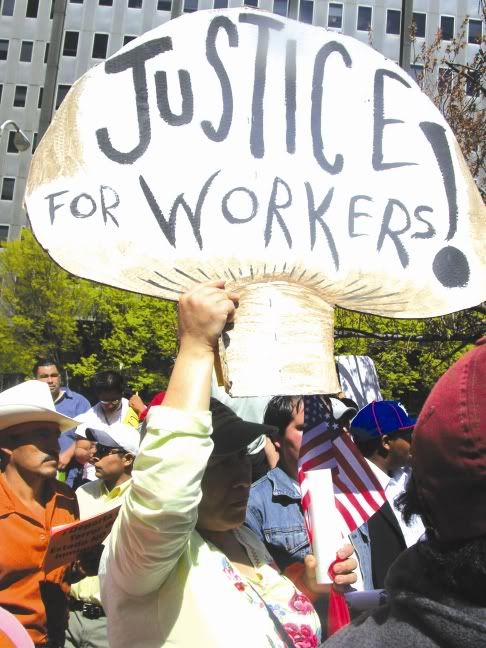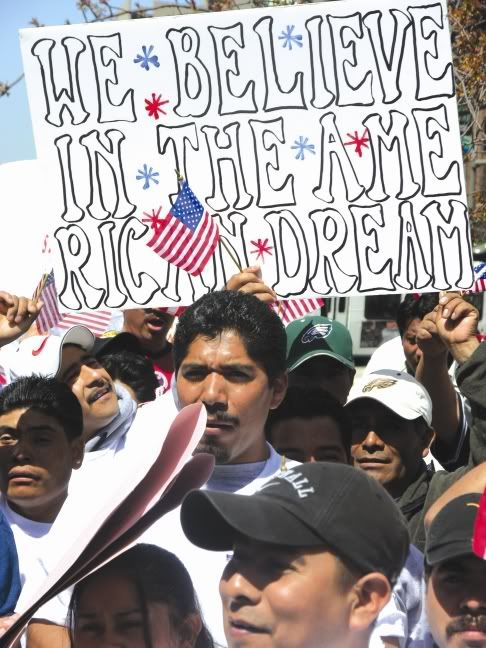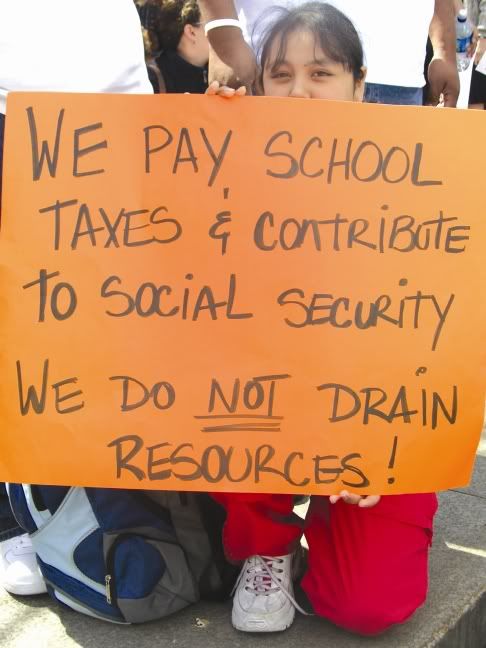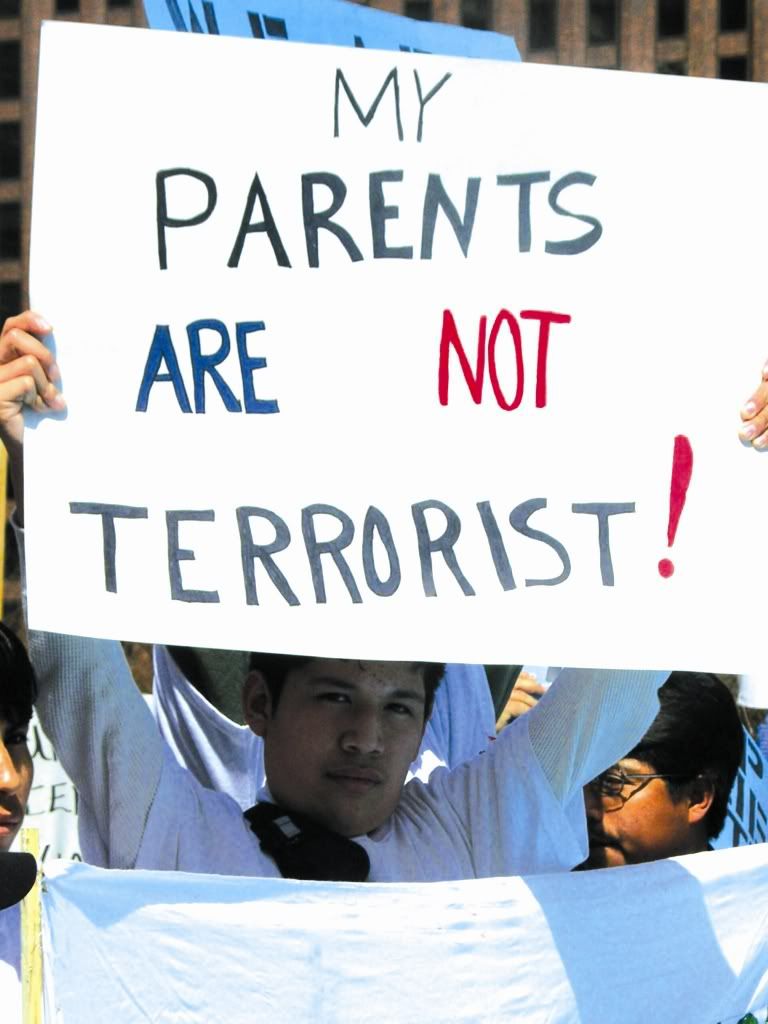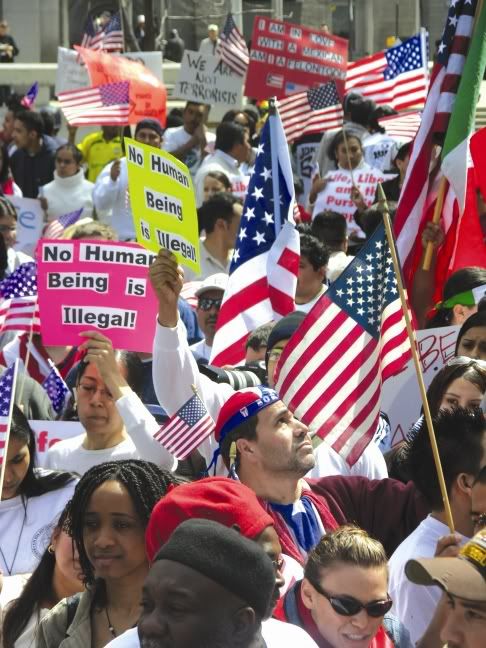 Comments:
Hey chica! i was able to translate more then half of what you wrote.. the pics you took are nice. We of course will remain on different sides of the issue..
take care
kisses
misty
Saludos desde Puerto Rico. Ultimamente se me está volviendo una adicción tu espacio. Debe ser porque, como tú, tengo un gato algo caprichoso y muy malcriado, pero a cual adoro, una hermana sobreviviente de cáncer y un dolor muy grande por la partida de Soraya; y un sentimiento de amor muy fuerte por ser latina.
Gracias por compartir estos "pequeños" detalles de tu vida.
Que tu gatita se ponga bien (no dejes que te domine al momento de la medicina, recuerda que es por su bien). Saludos desde Puerto Rico
Post a Comment
Subscribe to Post Comments [Atom]
<< Home
Subscribe to Posts [Atom]